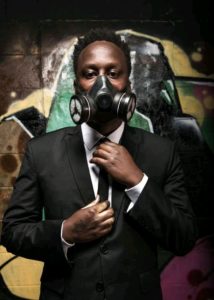 Professional, international graffiti artist and founder of Graffiti Girls Kenya, Paul -Douglas Kihiko aka Smokillah will be expressing his graffiti skills alongside the boys of  Rafiki Mwema to create therapeutic murals for the Rafiki Mwema kings castle which was built by the boys themselves.
Smokillah founded Graffiti Girls Kenya which is a movement and vision to see women empowered through developing their artistic craft. Their main aim is to emancipate women through their pursuit in becoming professional graffiti artists who express themselves with the spray can.
Their artwork mostly depicts social issues affecting women, for example, gender based violence, early marriages, and rape among others.
For the very first time the international graffiti artist will be working with Rafiki Mwema, a therapeutic home for sexually abused girls and boys in Nakuru. The home was founded by Anne Marie, a psycho therapist from the UK, who mainly worked with traumatized kids and Sarah Rosborg a Web Designer from Australia.
Smokillah will not only create the murals with the boys but will create a platform of expression to help the children both boys and girls address social issues through graffiti workshops.
The children will use Graffiti to inspire themselves and break down stereotypes that surround the perception of graffiti art.
Smokillah is part of the talent managed by Soundset Africa Creative. Soundset Africa Creative is a community of extraordinary independent creative individuals who come together with a common goal of developing a platform that encourages collaborations in artistic works.