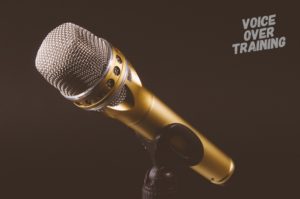 Have you ever been told you have a great voice? Do people tell you that you should be on the radio, or that they could hear your voice on a commercial? If so, you might have what it takes to become a successful professional in the exciting and in-demand voice-over industry. However, there's much more to being a successful voice-over professional than having a great voice. Such A Voice provides you with the voice-over training you need to realize your fullest potential. Our qualified and experienced instructors give you the best voice-over training in the business, providing you with the solid preparation that you need in order to become a professional voice actor, and enter into a new and highly satisfying career.
Learning the Trade
When you participate in voice-over training programs online through Soundset Africa Creative, you'll receive coaching geared toward developing your raw talent into real skill. Our weekly webinar course will show you everything you need to know about succeeding in the voice-over business. This class focuses on how talent prepares, record, and produces the all-important voice-over demo.
Our Experienced Coaches
Soundset Africa Creative has an extensive lineup of successful voice-over professionals who serve as voice coaches to our students. Their experience ranges from national TV commercials to corporate narrations, promos, animation, and beyond. No matter what their experience and concentration, our instructors and voice coaches are dedicated to providing students with the best voice acting training and voice-over coaching to be found anywhere.
Learning the voice-over trade through Soundset Africa Creative will prepare you for a new and exciting career path that will make the most of your natural ability and hone your skills as a professional.
Whether people keep telling you they love the sound of your voice, or you believe you have the right skills for this business, it's time to take your talent seriously! Get started on your way to becoming a successful voice-over professional today!