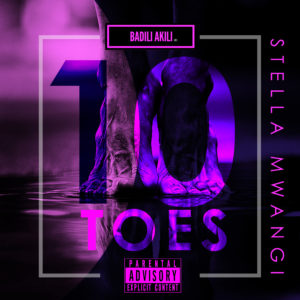 Acclaimed Kenyan-Norwegian, rapper, Stella Mwangi is not settling down yet. Just off her grand performance on one of Europe's biggest stage, the Melodi Grand Prix 2018, Stella Mwangi just dropped a new music video for the single: "10 Toes".
This certified club banger is the second single off her own independent label in Norway, 'Badili Akili'. The single is currently available on the Norwegian Melodi Grand Prix song contest 2018, Stella Mwangi comes out with a new explicit hiphop record '10 Toes'.
The video features Katharina Thanderz, a Norwegian-Spanish former kick boxer, who has now transitioned to a professional boxer and in holding the EBU Belt I super spring weight.
Stella Mwangi is known to be the Hip Hop Queen of Scandinavia and Africa, and she holds the crown steady on this new record, serving hot catchy bars keeping rappers on their toes. The record '10 Toes' is a definite treat for the hip hop lovers.
EDITORS NOTES:-
Kenyan-Norwegian musician Stella Mwangi is one of Africa's most unique female artistes in the genres of hip-hop, dance and world music. Her latest music project – '10 Toes' is a fusion of high energy and her distinct hip-hop flow.
The record was off the heels of her single from her independent Norwegian record label Badili Akili, 'Ready To Pop' followed by the release of the video of the track 'Kuchizi'. This is definitely going to be the rapper's year.
The music will be available on all music platforms for streaming and download.