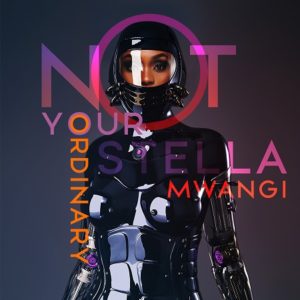 Celebrated Kenyan-Norwegian music artiste Stella Mwangi kicks in the New Year by releasing the audio version of her first single off her second Hollywood EP Album dubbed 'Not Your Ordinary'.
The record is collaborative composition by Stella Mwangi, Joachim Alte & Tom Rogstad, who also worked together on Stella Mwangi's self titled first Hollywood EP Album.
Off the heels of her first single from her independent Norwegian record label Badili Akili Music, 'Ready To Pop', Stella Mwangi maintains her authentic hip hop identity with a record that is definitely a treat for the hip hop lovers, while taking Stella Mwangi real fans back to her hard core hip hop roots.
Check out the single below:-
'Not Your Ordinary' is co-published and co-distributed together with Subside Records (Italy) and Position Music (USA). This is Stella Mwangi's second strategic Italian release after the fifth record 'Work' off her previous self-titled Hollywood EP which was a huge success in the radio and club charts in 2017.
In light of the release, Stella Mwangi sends a message to her fans: "I'm pretty excited to put out this content as a start to 2018, with a bit of some anxiety to how my fans will react 😆 I know this will definitely get the parties started in the clubs and homes, so yeah… I hope all my fans will enjoy this record" says Stella Mwangi.
Get the single from spotify and iTunes below:-
Sp0tify : http://spoti.fi/2mzt0AW
iTunes : https://apple.co/2r8JSmE