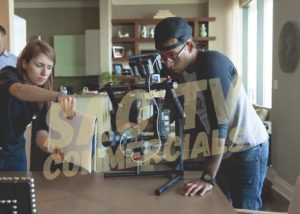 Over the last 3 years, Soundset Africa Creative has invested heavily in hi-tech digital cameras for capturing excellent corporate videos and TV commercials. We ensure exceptional deliverable for every videography project within the project guidelines and time-frames.
Our team of professional videographers works on the story behind each video, tweaking our mix of cameras, lenses, rigs, lighting and audio gear to craft a story that captures the best memories to extend the experience and return on investment of each event. We only use the finest quality equipment and software for editing, titling, color correction, sound mixing, creating transitions between clips and other enhancements to the footage.
From our production house, high quality event videos, corporate videos and TV commercial films are created using the latest production and post-production digital tools. All our work is done in on-line (broadcast) quality using real time technology.
We have worked on exceptional video content over the years including:
ColdStone Cremery
Red Bull
The Hub Karen
Good Times Africa
Pambazuka National Lottery
We strive for excellence in every videography project we undertake, and our dedicated video editors are known for an excellent level of service and strong creativity in every project undertaken.